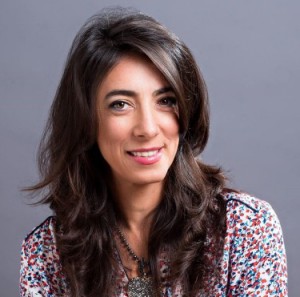 Hello, I'm Ilanit Tadmor,
I'm a teacher, dancer, artist, mother, partner, daughter,
Member of several organizations,
Vegeterian, Vegan.
I'm 42 years old.
I've lived through 16 apartments, and almost the same number of life-partners, coming from 6 different states.
I've been married and divorced twice, but I still believe that it's possible for two people to live happily together.
I live in Ramat-Gan, I still don't have a cat or a dog, although I've always wanted one.
I really love dancing.
I'm love with freedom and with the feeling of open and creative space.
Changes challenge me, not to say frighten me.
And yet my life is always changing,
Except perhaps that I've been dancing, performing and teaching for the past 22 years.
I am a student and explorer of improvisation and contact dancing as an artistic and developmental tool.
It's a technique that creates movement, from a place of limitation to one of expanding possibilities,
Each person with himself, but in communication too – with a partner, with a group, with the environment.
Together with my students I explore the question of how our work inside the studio seeps through into our daily lives,
Of how this work makes us more attentive, more patient, more curious and more creative individuals, how it makes us willing to wake up and change ourselves into what the moment offers us.
I remember one day I noticed that only when I walk through the studio door do I feel myself breath.
The gap between the life-filled experience inside the studio, countered with the feelings of disappointment and frustration outside the studio, is something that has accompanied me throughout my life.
This gap that makes you feel lonely and that if we could only live in the 'real world' as we do in the studio, it would have been easier – for all of us…
And probably, that's where I'm writing from now.
And now a bit more formal…
Been teaching Improvisation and Contact-dancing for over 20 years, around the globe (Spain, Germany, Greece, Ireland, Russia, Switzerland and Taiwan), in festivals, workshops and dance and movement schools.
Graduate of the Music and Dance Academy in Jerusalem, and of the Hebrew University in Theatre and Musicology.
I've studied with many well-known teachers – Julian Hamilton (Spain), Carol Swan (USA), Ray Chang (USA), Steve Bats (Ireland), Deitar Heitkampf (Germany), Scott Wales (USA), Nita Little (USA), Nancy Stark Smith (USA), and numerous others.
In 2000 I won the young choreographer's award in the "Shades of Dance" ("Gvanim Bemahol") competition, and in 2001 I again won an excelling artist award, with a scholarship to Taiwan, where I taught, performed, and create two dance-pieces for "Taipei Dance Circle".
In 2003 I started a dance company founded on improvisation technique as a performance art, where I created and performed in a number of shows, such as "Play Station", "Derby", "As Simple as That", and others.
In 2005 I founded Studio Play – a school for the study of Improvisation, Contact, and the art of performance.
In "Play" we drive processes through the body, through movement and improvisation. It is this studio that has made real my vision, to connect people, to create a community of dancing people founded on the principles of Improvisation and Contact.
Member and co-founder of the Choreographers Association and the Contact Association.
About PLAY Studio
PLAY Studio was founded in 2005 by Ilanit Tadmor. It specializes in Improvisation, Contact and performance arts. Its main goal is to provide the students with a platform for development and transformation through body work, movement and improvisation.
"Growth through motion" – this saying stands at the foundation of studio work, which combines contact and improvisation as tools for exploration, growth and development. Driving deep processes of change, Ilanit's unique teaching method is threefold: students work with themselves, with a partner, and with the environment.
Most of our students have little background in dance or movement, and in the studio they receive a wide array of skills and tools from dance training programs, which empowers them and strengthens their ability to deal with life-challenges.
Improvisation offers tools that can enable anyone to self-observe, to understand his or her limitations. From knowing one's limits, tools can be given for expanding and breaking through them, from the known and into the unknown, from habits to an expansion of possibilities.
The studio work is done on several levels simultaneously: Physical – fine-tuning the body by studying principles of movement from the world of dance; Mental – connecting the head and heart, reducing inner 'noise' such as criticism, and finding the middle-ground; Interpersonal communication – Opening new channels of expression for myself and with my partners.
The school combines a four-year improv-contact program with yearly courses, teacher's training program, workshops, jams, individually-tailored programs and more.
A community of dancing-people
In the studio, we often talk about the desire to connect people, to create a community of dancers. To live and behave in the same manner we learn to move and communicate in the studio, on the path of contact and improvisation – methods that change the way we listen to ourselves, our partner, and the environment. It's a dance that flows out of two separate entities, working both together and by themselves. Improvisation, as it is learned in PLAY, offers a different sort of communication, a communication based on looking inward, through body and motion. It can open new possibilities for anyone, in any stage of their lives.
Dance, according to Ilanit, creates healing in both body and mind, simultaneously. The expressive capability of our body is attuned and attached to both our physical and mental blockages. Once one of these is removed, change happens – in the way we move, in the way we dance separately or together. It's a dance that brings true joy and release. Natural, human, spontaneous movement into ourselves and onto others. It's a process that enables creative and communicative growth through movement.